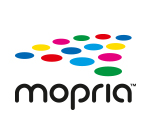 The Mopria Print Service is an application which lets you print directly from devices running Android 4.4 (KitKat) or later. Documents such as photographs, web pages and PFD files can be printed easily via a wireless LAN to Mopria-certified output devices.
You can search automatically for different MFPs on the same network.
You can print documents such as e-mails, photos and web pages from MFPs which are compatible with the Mopria Print Service via a wireless LAN.
You can set the number of prints and also change colour and b/w settings.
What is the Mopria Alliance?
To make mobile printing easier and more productive, DEVELOP has worked as a board member on the management team of the Mopria Alliance – a non-profit industry organisation dedicated to simplifying the process of mobile printing from tablets, smartphones and other mobile devices.

With intuitive interface and simple uniform commands, mobile users benefit from Mopria-certified products, common standards and transparent interoperability. For more information, including a complete list of Mopria certified printers, please visit: http://www.mopria.org/
ineo+ 654e/754e
ineo+ 224e/284e/364e/454e/554e
ineo 654e/754e
ineo 224e/284e/364e/454e/554e
ineo+ 3850/3850FS/3350
ineo+ 3110/3100P
To use the Mopria Print service
It may be necessary to update the device firmware. Contact your DEVELOP service provider for details.
Applicable OS: Android OS 4.4 or later